Android Workforce Automation Made Easy
From device manufactures and wireless carriers who have automated using AIRmobility to other Fortune 500 companies, our Android offering is one of most full-featured solutions anywhere. We support over 1500 make and model Android phones and tablets and are considered global leading experts in Android workforce automation.
Call reports/forms support:
True store-and-forward application, users can work confidently both in and out of coverage
Unlimited call reports/forms
Advanced conditional form logic
Comprehensive GPS tracking overlay (mapping online)
Imbedded photo capture and signature capture
Bar Code, QR Code, NFC supported
100 field-form formatting options (drop downs, pick lists, required fields)
Form section support
Much more
Vendor Relationship Management Screen Shot Examples
Workforce comes to an easy-to-use main menu and selects the call report/form in which is required for their work/visit. User selects a store/location from a searchable list.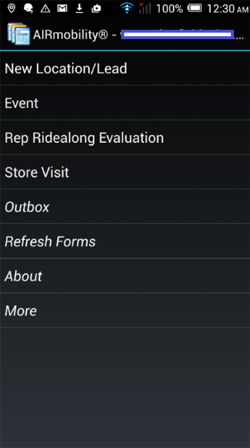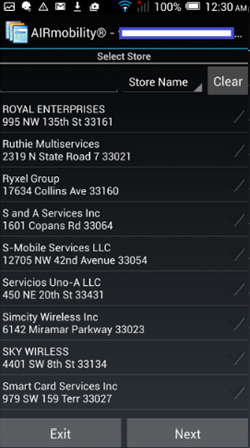 Store status is a selectable menu option. Depending on what is selected, a partial, full or different call report can be loaded.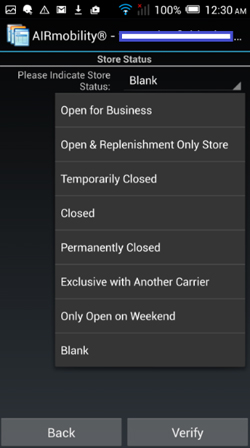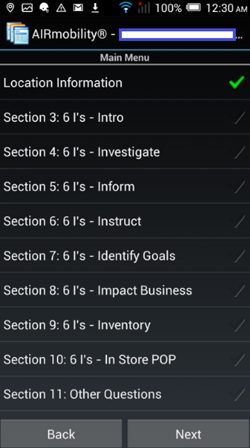 Call reports can include yes/no, drop down lists, pick lists, photo capture, date fields, time fields, bar coding, NFC tag reading, link buttons to resource files (video, MS Word, PDFs,), signature, Internet URL button links and much more.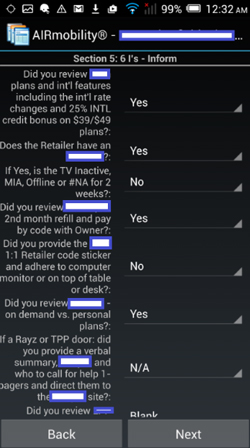 A demo of AIRmobility is available in the Google Android Play Store. Search for AIRMOBILITY from your Android device.
If you are interested in setting up an AIRmobility account to test and use your own call reports in a free trial, contact us today for more information.


Search for: AIRMOBILITY



AIRmobility has collected over a Million photos that has helped to improve both our customer relationships and operational productivity.
Mike Porter
Senior Vice President of IT
Clear Channel Outdoor [NYSE: CCO]


AIRmobility Feature Overview
Brochures and other materials For Fieldforce Automation.